Honorable Mentions: Winner List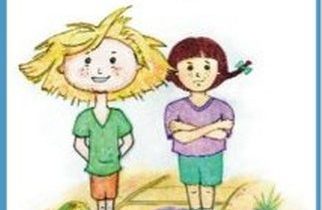 Book Contest 2017 Honorable Mention Awards Fiction
Placement was based on a 100-point criteria to include style, flow, plot structure, readability and story-telling. Some categories did not have qualifying winners so none are listed.
Adventures of Ragweed was a great find for me. I bought it for my young daughter and she loved it. Once she put the Kindle down I picked it up and started reading it as well. I felt like a kid again. Haha. – Amazon Reviewer
HONORABLE MENTION: Short Stories

By Linda Lou Crosby
Adventures with Ragweed: A Collection of Whimsical Tales
Short Stories
.99 on KINDLE
ABOUT the AUTHOR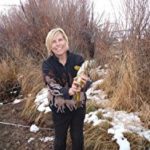 Linda Lou Crosby is an award-winning humor columnist and an Emmy nominated documentary producer. Her last project, "The Gypsy Cowman – a Vanishing Breed," was a semi-finalist in the Bayou Film Festival.
Crosby is a member of the Dramatists Guild, the broadcast honorary, Alpha Epsilon Rho and achieved a degree in Journalism and Broadcasting from California State College at Los Angeles.
When not working, Crosby enjoys the outdoors fishing with friends or hunting with her husband, Hart Broesel. The couple spend their time in Eastern Montana and Southern California with their dogs.
_____________________________________________________________
I was drawn in. Pulled in. Sucked in. This rich, decadent world has me wanting more. – Amazon Reviewer

Honorable Mention: Young Adult
Deanna Gallegos
The Revealed (Connor Chronicles Book 2)
$2.99 on Kindle
About the Author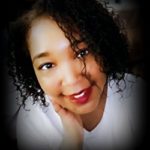 Dormaine was born in Long Island, New York where she lived most of her life. As an adult she liked to travel out of the country though her favorite places to explore were her fantasy worlds as an author. She may be a nurse by profession but her heart has always belonged to writing. As a young child she spent many Saturdays in the library nurturing her love for books. There she discovered her fascination for the science fiction genre, through books, movies and graphic novels.
She now resides in Colorado with her husband and feisty dog. After many years of working in hospitals and travel nursing, she decided to pursue a career in writing. Her first novel "The Keepers" is in one of her favorite genres, young adult urban fantasy but the dark side of paranormal is a close second. She's a Kindle Book award semi-finalist for "The Time of Sanura" from her Madame Lilly series. Presently she is working on a paranormal mystery series of stand alone novels.
Please contact Dormaine G by email at:
dormaineg@gmail.com or via website: http://www.dormaineg.com/
_____________________________________________________________
The twists and turns kept me guessing the whole times, and when it ended, it left me wishing Book 2 was out already. Can't wait for more from this author! – Amazon Reviewer

Honorable Mention: Suspense/Mystery
By Michelle Iden
Emma Beware
.99 on Kindle
About the Author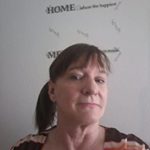 Michelle Iden was born in Iowa Falls, Iowa and was raised in both South Dakota and Iowa. Right out of high school she joined the Army in the medical field. She has also lived in Germany, Wyoming and Montana . She graduated Magna Cum Laude with a Master's Degree in Rehabilitation Counseling and has published a book and articles in the academic area. She has over thirty years experience in the counseling field and is now retired. She likes to read, write, workout, travel, cook and spend time with family.
Emma Beware is her debut novel and she is currently working on the second book of the series.
_____________________________________________________________
… the suspense is killing me… when does the next part come out? I can't wait. I laughed to tears at some point.. Lucy is hilariously clumsy i could see it all happening as it was told. I thoroughly enjoyed reading it. I highly recommend it. – Amazon Reviewer
Honorable Mention: Romance (contemporary and edgy)/Humor
By Trixie Bloom
Facebook Blues
$4.95 on Kindle
About the Author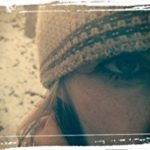 A refreshing new blast to the literary world, and originally from South London, Trixie now lives in clandestine locations, wherever the wind takes her.
She is presently balanced in a wooden shack on a mountain, whilst always maintaining her sense of humour. Her only constant companions are 5 flies, and a gecko called Dave. She loves to party, and can always be found in front of the Bass Bin at a rave.
Being a Libran means that Trixie's books take longer to finish, due to her indecisiveness. As a vegetarian, she mainly cooks for herself, and loves to be in the kitchen. Her favourite pastimes are eating chocolate, of all kinds, and roller coasters, preferably not at the same time.
_____________________________________________________________
Filled with characters you'll root for as well as love to hate, contrasting settings of grandeur and poverty, and titillating sexual encounters, Jaden's Heart is well worth the read. – Co-editor & Interior Designer, Jennifer Rich

Honorable Mention: LGBT Erotica
Melanie Jackson
Jaden's Heart
On Kindle $3.99
About the Author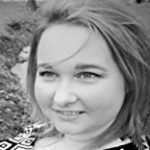 Melanie Jackson is an LGBTQ+ romance fictional writer. She currently lives in Littleton, NH with her husband, Corey and cat, Salem. Melanie was born with a rare medical condition called FFU (Femur, Fibula, Ulna Dyspepsia) and dyslexia. Despite a hard childhood, she loved reading and telling stories to her five younger siblings. She always knew she wanted to become a writer/author. Melanie came out as bisexual in 2006 and graduated as an LNA that same year. Shortly after, she met her husband Corey and they were married in 2011. In 2015, she wrote her first book, Jaden's Heart.
Please follow and like us: